Paul W. Marino Gages, Inc.




413 NE Baker Road, Stuart FL 34994 USA


Phone/Text: 313.300.0134 email pwminc@pmargage.com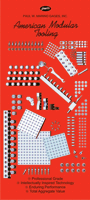 A S K

Us Why We Have
The World's Finest CMM Accessories, Since 1991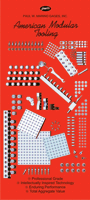 The ultimate modular system for
fast CMM parts fixturing.
High quality CMM styli & accessories
for all major probing systems.
Measurement & Standards
World standard artifacts and
measuring instruments
News​
Now available in the December 2022 issue of Quality Magazine:
"The Most Common Styli Used Today" article

"The Guide to Styli Basics" podcast.

See more articles on our "Press" page
About Us
Since 1991 PWM has brought high quality, low cost, environmentally responsible tooling to industry in the form of kits, individual components and complete "design and build" tools. Our world headquarters, now located in Stuart, Florida, employs American citizens as tool makers, programmers, CNC Machinists, highly talented designers and office personnel.
​
We bring high quality for low cost in an ongoing effort to keep America productive and competitive in todays global markets. Throughout the years, consistency in service, quality and innovation has proven to be our greatest asset
Click images for more information about each product line