Paul W. Marino Gages, Inc.




413 NE Baker Road, Stuart FL 34994 USA


Phone/Text: 313.300.0134 email pwminc@pmargage.com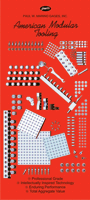 Catalogs and Literature
Download Catalogs
All of our catalogs and literature are available for download in PDF format which requires a pdf reader to view.
You can download these files permanently by right-clicking on a catalog image or link below and saving the file to a location on your computer.
If you prefer, please contact us for a USB stick containing all catalogs.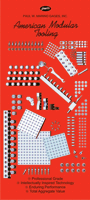 Our previous catalog is still available if you need it for reference purposes. Click here or on the image (left) to download a copy.
​
We also have limited hard copies available, please contact us if you'd like one.
We're in the process of updating our catalogs. Product information remains mostly the same but our physical and email addresses have changed:
Our new email address is pwminc@pmargage.com

Our new mailing address is 413 NE Baker Road, Stuart FL 34994

Our phone numbers are unchanged.